Welcome
Dollface Beauty is a place for all of your makeup and beauty needs. We offer professional makeup application, brow design, lash and brow tinting, waxing, and lash extensions. Private home visits, parties and makeup application training for both adults and teens are also available. Featuring Youngblood Mineral Cosmetics, Caudalie and  Éminence Organic Skincare products.
Open Tuesday – Saturday  10-6pm
Brow Design
During a Brow Design we take the time needed to achieve the eyebrows of your dreams. It is the process of choosing an ideal eyebrow shape to enhance each individual's features. This evaluation only needs to be done one time; thereafter the same beautiful eyebrows can be maintained at regular subsequent visits every two to four weeks.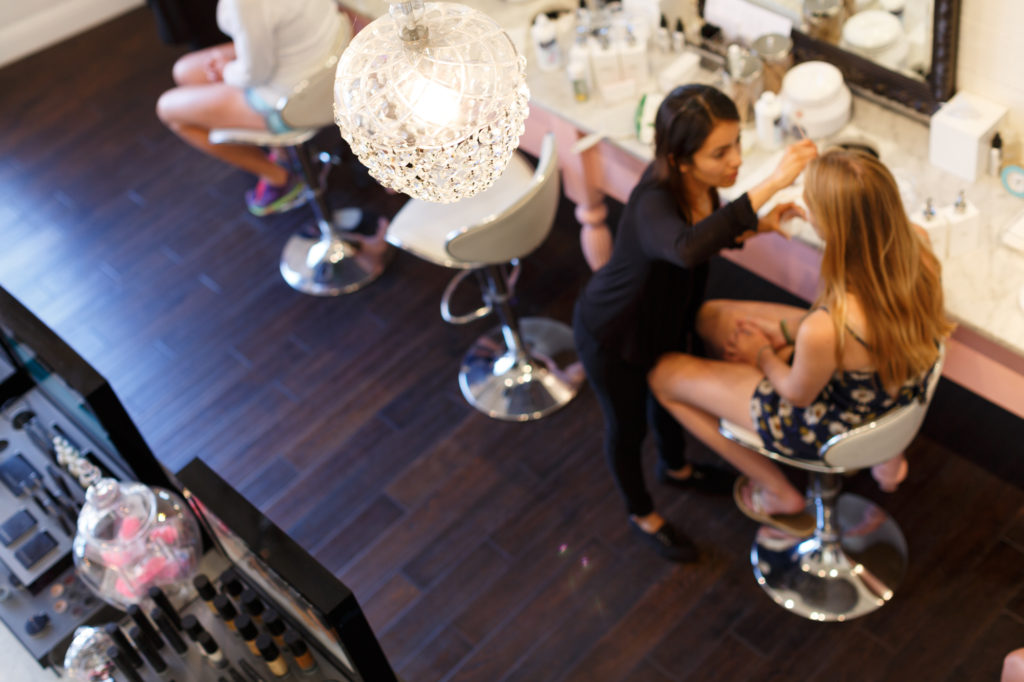 Why Organic?

Natural and Organic skin care products are designed to work with the body's natural system, enhancing your skin. Your skin absorbs everything you put on it. Using products with chemicals in them can cause irritation and unwanted side effects to your skin. Enjoy the benefits of using products made with natural and organic ingredients, which have been researched and are generally better for your skin and overall wellbeing.
Why No Parabens Fragrance?
As consumers have become more health conscious, paraben free skin care products have become more popular. Cosmetics and beauty products are designed to improve the health of people's skin, however a lot of them may contain chemicals that may be harmful. One of these chemicals is called parabens, and can be found in many beauty products. While the chemical is designed to give a longer shelf life and prevent the growth of bacteria, it is believed to be linked to the development of certain cancers.
Using paraben free skin care products removes the risk of being exposed to potentially dangerous chemicals that are used in some products such as makeup, lotions and anything that is applied directly to the skin. Because skin care products are specifically designed to have a high rate of absorption into the skin, using cosmetics without harmful chemicals makes them safer to apply daily.